Author: DA Press Office | 22 July 2022
The Department of Agriculture is looking into a "Masagana 150" program which targets producing 150 cavans of harvest per hectare, an official said Thursday.
Masagana 99 was a program of President Ferdinand Marcos Sr. designed to increase rice production by giving farmers high-yielding rice varieties through loans. The policy was discontinued as it left farmers in deeper debts.
The Masagana 150 program will employ "new tech" to increase the yield, said Agriculture Undersecretary Kristine Evangelista, who joined the agency in 2019.
"It's anchored in increasing the yield based on the tech we can avail of, and the tech we have but the idea is to reach that much as far as cavans is concerned…We're looking at how and when this can be implemented," she told ANC's Headstart.
"We plant in October, we harvest next year. To manage expectations, it's not going to be harvested this year. If Masagana 150 will be implemented, we're looking at it to bring down the price of rice and helping our farmers come up with better yield."
As for the program's sustainability, Evangelista said the Agriculture Credit Policy Council can help cooperatives by granting loans.
Former Finance Sec. Carlos Dominguez, who served as President Corazon Aquino's Agriculture chief from 1987 to 1989, said "about 800 rural banks" were bankrupted by the Masagana 99 program
When asked about immediate relief for farmers, the official said "fertilizers and G2G (government-to-government) are being explored right now."
"We have a catchup plan that will be felt this year that is definitely going to happen," she said.
KAPAMILYA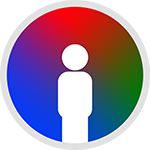 ACCOUNTS
ONE LOGIN TO EVERYTHING KAPAMILYA
With your Kapamilya Name, you now have one login to your favorite Kapamilya sites.
Now, managing your accounts has never
been this easy!
This site works better with
Google Chrome or Mozilla Firefox.